23 May

The Go-To Eye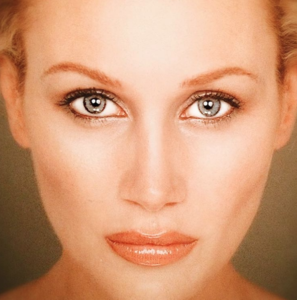 Step 1
First conceal any veins or darkness around your eyes with concealer and a light pressing of a brightening or translucent powder.
Step 2
Taking a brown pencil liner, JIGGLE it into the BASE (TREE TRUNK) part of your lash line. If will feel funny and like you are poking your eye out at first, but you will just jiggle a millimeter at a time from the outside lashes into the inside near your tear duct. Do the bottom as well, but MUCH lighter, so it's just a smudge.
Step 3
With that same pencil, you will draw a line on the top of the lid JUST on the very outside part (NOT YOUR WHOLE EYE), if you do the entire eye, it closes and makes your eye look smaller. Meet the top and bottom line at the outside corner of your eye.
Step 4
Pull your liner OUT like you are making a wing line, or Cleopatra type liner, but thicker, and reach it PAST WHERE YOUR lid crease is. Now draw UP and towards your eyebrow leaving the actual CREASE line clear. We are creating a new crease to make your eyes look bigger.
Step 5
Taking a semi soft brush, you will start to smudge and blend your dark brown lines, pulling the shadow up and ON THE LOWER PART of your brow bone. YOU ARE NOT BLENDING INTO THE CREASE. See where my crease is much smaller, but by faking a crease higher up, I am creating an illusion of a bigger, wider set eye.
Step 6
Your blending should leave just a SHADOW of a new eye crease. When it's too dark it defeats the purpose, it LOOKS harsh and sculpted, but with this medium brown, all blended out, and with your liner hidden in your lash line, you have all of the impact of a larger eye, without the harsh look of too much makeup.
Step 7
With just adding a coat of mascara, making sure you comb in between if you love 2 coats, you will have this beautiful sculpted eye that looks effortless, and if you practice a few times, it should only take you 3 or 4 minutes to complete the entire look!
Step 8
This look can become your 'go-to' and you can then play with the colors of shadow you use or you can use a black liner into the lash line, but keep the medium brown for sculpting, which means you are always 'faking' that larger eyeball and higher crease (which makes eyes look bigger & younger), but you still have that black intensity inside the lash line. I jiggle it in sometimes to take my 'daytime' brown look into a dramatic evening look.
This is that basic eye, and I just added some silver on the lid and around the INSIDE of the socket, bringing it around into the lower lash line, but from the INSIDE. See it sparkle?