23 May

The Perfect Brow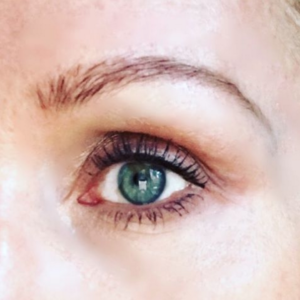 We need a movement to defend the natural, beautiful eyebrows we were born with. I'm not saying we need to let them get busy, but the abuse of one of the most important features on our faces is getting ridiculous. How did we 'stray' (pardon the pun) so far into the over-arched, unnatural sharpness that belongs on someone else's face? Do we all really need overly stenciled Kim K brows?
I want to help you get the brows you deserve in 3 simple steps.
Step 1: Identify Your Face Shape
Examine the outline of your face in the mirror. Where your brows start & finish is MUCH more important than the ARCH! They should ideally begin at the inner corner of your eye, so use a pencil to map a line straight up from your tear duct and start there. Most of us have sparse brows at the ends, which narrows our faces. We want your face to look as 'open' as possible. This will balance your nose and mouth, in case either is bigger (or smaller) than you would prefer.
Step 2: Create an Arch
If you have a natural arch in your brow, great! If not, I don't suggest trying to create one.
That said, an arch should begin more than half way past the middle of your brow. More specifically, where the arch is almost ending or where it starts to slope into the end of your brow.
Step 3: Smart Plucking
Pencil your eyebrows in first to see your ideal shape. Next, simply clean up your brow by plucking the strays one at a time. Pluck, look, brush, assess, and then pluck another. Take your time. You can't glue them back on![/vc_column_text][/vc_column][/vc_row]